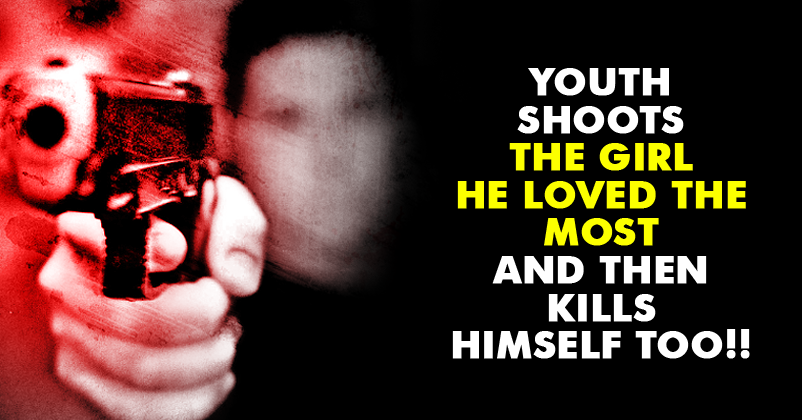 When a person falls in love, everything seems beautiful and each moment of life becomes blissful but love may turn out to be dangerous when it is one-sided and unreciprocated.
The same happened in Dhaurya village of Etmadpur area where a youngster of 20 shot a girl with whom he was in love. Later, he shot himself and died due to heavy bleeding.
On Wednesday afternoon, Pooja (18), an intermediate student, was coming back from the temple when Sher Singh shot her. He used to work in a private hospital in Rambagh as a compounder and as per police, they both were neighbors. Station officer of Etmadpur, Jaikaran Singh, told,
"After interacting with the girl, Sher Singh shot her from point blank and later shot himself. He was declared dead after few hours in a private hospital, while the girl was in intensive care unit of S N Medical College. Based on the written complaint filed by girl's parents, we had filed an FIR against Sher Singh under IPC section 307 (attempt to murder). Prima facie it seems that youth had shot the girl in one-sided love affair. According to Niranjan, father of the girl, Sher Singh was bothering the victim for the last several months."



While the report was filed against Sher Singh, his body had been sent for post-mortem by the police and Pooja slipped into coma when doctors were plucking out bullet from her body.
However, Sher Singh's family has completely disproved the version that police is giving and they are claiming that Sher Singh has been shot by a relative of Pooja. Uncle of Sher Singh, Rajeev Singh, told TOI,
"Pooja's parents were against the duo's relationship and hence they shot Sher Singh and later Pooja. If Sher Singh had decided to end his life after killing Pooja, he would have shot in his head instead of the stomach. Our boy was murdered, it was honour killing."
Family of Sher Singh has not filed any complaint till now but we will also like to know the truth behind this incident. What is your opinion regarding this? Share your views in the comments section below.